When starting a business, there are always the most difficult questions to ask regarding our immediate liquidity: How much should we rent a commercial space for our business? And what will be more convenient, rent it or buy it?
These and many other unknowns that are presented to us turn out to be stressful at times. To help you here we leave you some advantages and disadvantages with which you could help yourself in this process.
RENTAL ADVANTAGES
Your initial expenses could be less:
Setting up and buying your own business could mean a big embezzlement for your initial investment. We have to take into account that it would not only be the purchase of this, but the payment of facilities such as electricity, and telephony. These are some expenses that would be counterproductive for your business, as your liquidity would be affected and reduced.
Greater flexibility:
By renting the location of your company you can move to different places in a certain time. You can also try your luck in other areas that could help your company grow, and thus find the best and most suitable place. This will get your business off the ground and find the best way to develop it.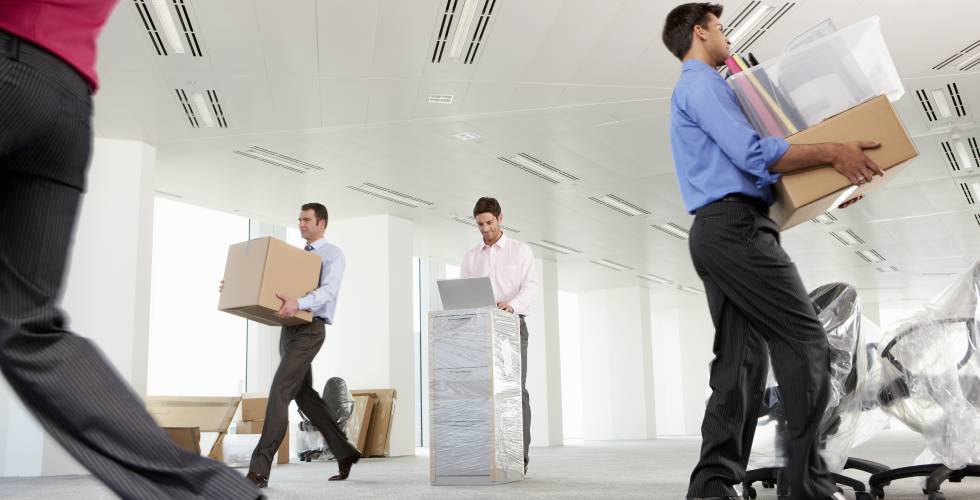 Less "upfront" payments or fewer down payments:
When you buy and acquire your business, at first you must pay a large amount of money as a down payment, and with mortgages or bank loans the same thing happens. If you choose to rent the initial payments are considerably more negotiable and convenient for your company.
DISADVANTAGES OF RENTING
 Fixed monthly payments and mandatory terms:
 One of the great disadvantages that we can find when renting is the fixed monthly payments. If you decide to cancel before the established mandatory term, we will be obliged to cover the remaining monthly payments stipulated in the lease.
We remind you that with Smart Up you have the advantage of renting the office space for your company without having to tie yourself to a forced term and with comfortable monthly payments.
 Very expensive monthly payments:
 The rent payment will represent a significant expense in your company each month. And spaces with a good location tend to have high prices. You will have to rethink well if your budgets and your liquidity are sustainable. You may need to negotiate prices, and this may not be convenient for your business.
At Smart Up we have the best location in Puebla and the prices of our offices are the most competitive in the market.
 Responsibility for adaptation and equipment:
 When renting a space we must take into account that the vast majority of tenants had already rented the same place before. Understandably, we may have to make some modifications, but these could also hurt our initial budget. These expenses, plus those that concern the equipment of the space such as the acquisition of furniture, could represent a large amount of investment. This could backfire.
At Smart Up we have fully equipped offices suitable for the needs of each entrepreneur. You will no longer have to worry about anything, just to be productive and to grow your company!
 Tax issues and relationships:
 Another of the great disadvantages that we have when renting a location are the problems that we could face with the treasury; change of address, billing place and different issues could represent a great conflict. This could represent an unsuccessful expense or unnecessary effort for us or our employees.
We want to remind you that with Smart Up you have the opportunity to register your tax address with physical office contracts with a validity of 6 months or more.
Facilities and Accessibility:
 In the rent and rental of the work, as immediate managers of the place, we must take care of the cleaning and maintenance. This could generate expenses when hiring staff for these tasks. We must also hire a valet parking manager for our potential clients. This could be a significant expense in terms of salaries and parking spaces, which are not regularly included in leases.
At Smart Up we take care of these setbacks, and these services are included in your contract. Cleaning and valet parking are some of the advantages that you can enjoy when hiring our services.
We hope this article has been of great help. In Smart up we care about the well-being and comfort of our clients. Do not hesitate to visit us, we trust that you will enjoy a great experience.